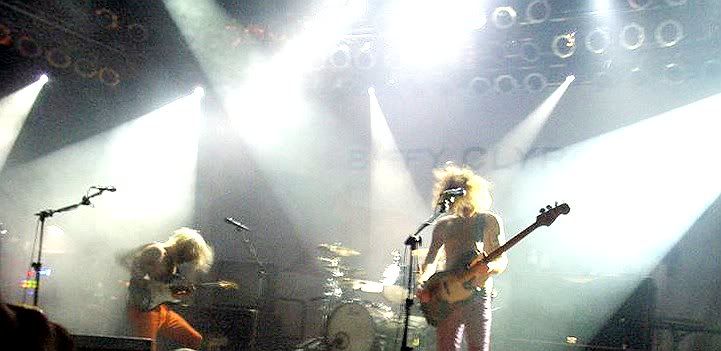 Mon the Biffy.
I saw my all-time favorite band, Biffy Clyro, last night for the first time in my short life. Even though the gig was almost 20 hours ago I still feel like I'm under the influence of ecstacy. The gig lasted for just one hour but it was one hell of a package. Intense, no speeches between songs, no encore. Just gas-to-the-pedal rock for an hour and Simon Neil's blonde beard, which blocked his face. Unfortunately they played only two older songs, which are more to my preference. But I have to admit that all the songs from Puzzle really ticked me. I knew all the lyrics by heart and it felt absolutely outstanding to be able to shout/sing the words out of me.
I kept smiling for the whole time the gig lasted (except for the situation when one guy rammed me into other people when trying desperately to create a pit) and I was barely thinking anything. The music and the performance just sucked me into a weirdly bashing state of euphoria. I know that I really have to see them live some time again in the future.
That Golden Rule
Living Is A Problem Because Everything Dies
Glitter And Trauma
Bubbles
God & Satan
Who's Got A Match
Mountains
All The Way Down
Born On A Horse
Shock Shock
Many Of Horror
Whorses
The Captain
The setlist, as you can see, was quite full of Only Revolutions songs, so meh. In my opinion it's easily their worst album. Even more Puzzle songs would've been better but it was serious bummer than they didn't play such as Justboy, Kids From Kibble, Joy.Discovery.Invention, Ideal Height, Bodies in Flight. You know, the actually outstanding songs.
Regardless, the best gig ever!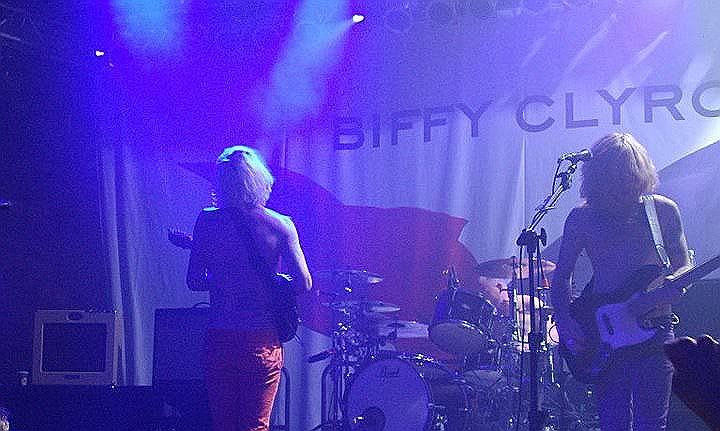 .all the way down.